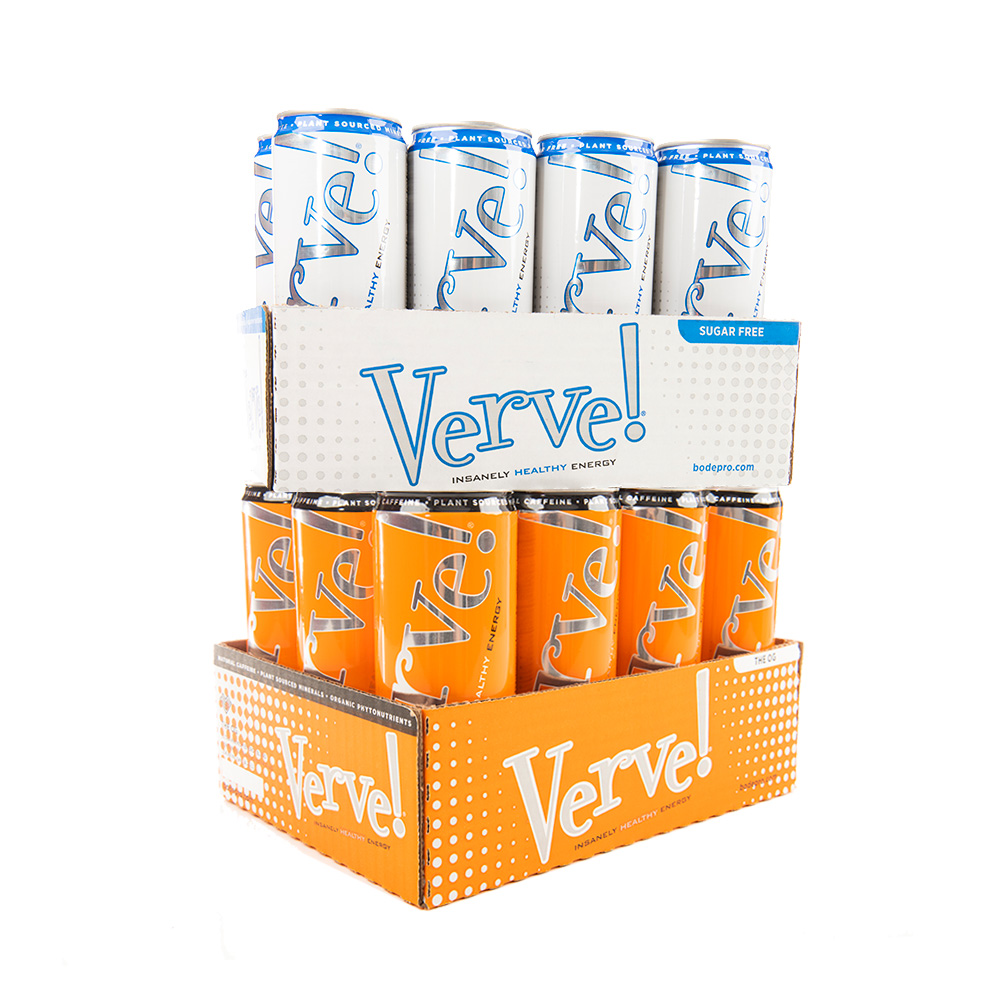 Verve Combo 2 Pack
1 Cases Verve (12 - 12oz cans)
1 Case Sugar Free Verve (12 - 12oz cans)
105.90 USD
What better way to ensure you get the vitamins and minerals you need than with an energy drink you can feel good about drinking? Verve shatters the typical energy drink mold. This innovative product features the Strong OG formula plus caffeine and energy-enhancing nutrients. Verve provides alternative energy and ultra-premium nutrition without the empty calories. Boasting a refreshing, lightly carbonated tropical flavor, Verve delivers alternative energy when you need it most.
Verve Sugar Free has everything you love about the OG Verve but with only 4 calories, absolutely 0 sugar, and 1 gram of carbs.
Discover for yourself why Verve and Verve Sugar Free continue to be at the forefront of healthy energy.