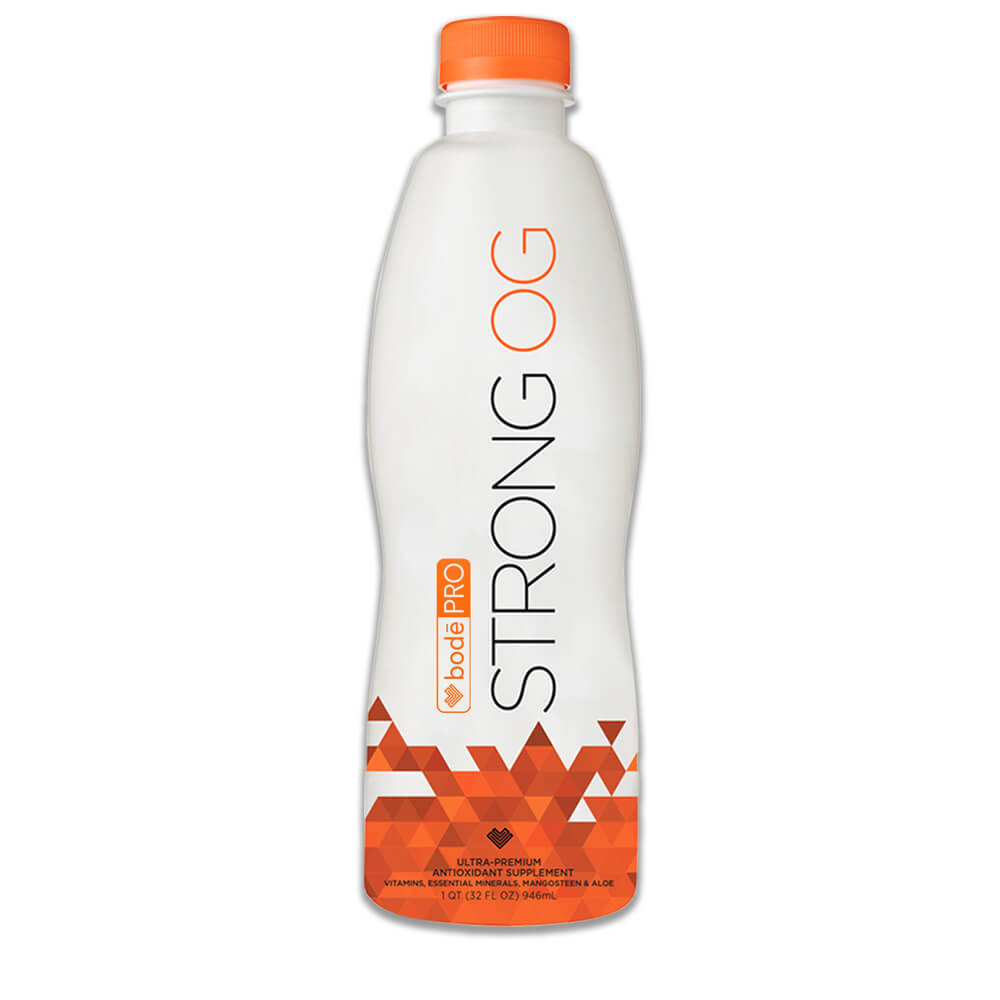 Strong OG Single Bottle
1 Bottle Strong OG (1 - 32 oz. bottle)
39.95 USD
This product is currently out of stock.
The Original Liquid Immune Booster.*
Strong OG is a bioavailable, ultra-premium liquid antioxidant that contains 12 essential vitamins, over 65 plant-sourced minerals, whole-fruit mangosteen, organic glyconutrient-rich aloe vera, and organic decaffeinated green tea for the ultimate nutritional foundation.*
Strong OG features a clinically studied proprietary formula that is manufactured in an FDA-inspected facility with the highest quality standards in the world.
Studies show that individuals who consume Strong OG on a regular basis exhibit:
- Significant improvements in immune markers*
- A lowering of CRP -- an important marker for inflammation*
- Superior antioxidant absorption*

Strong OG is quite possibly the most powerful liquid antioxidant available anywhere and actively works to nourish your body on a cellular level with each and every serving.*