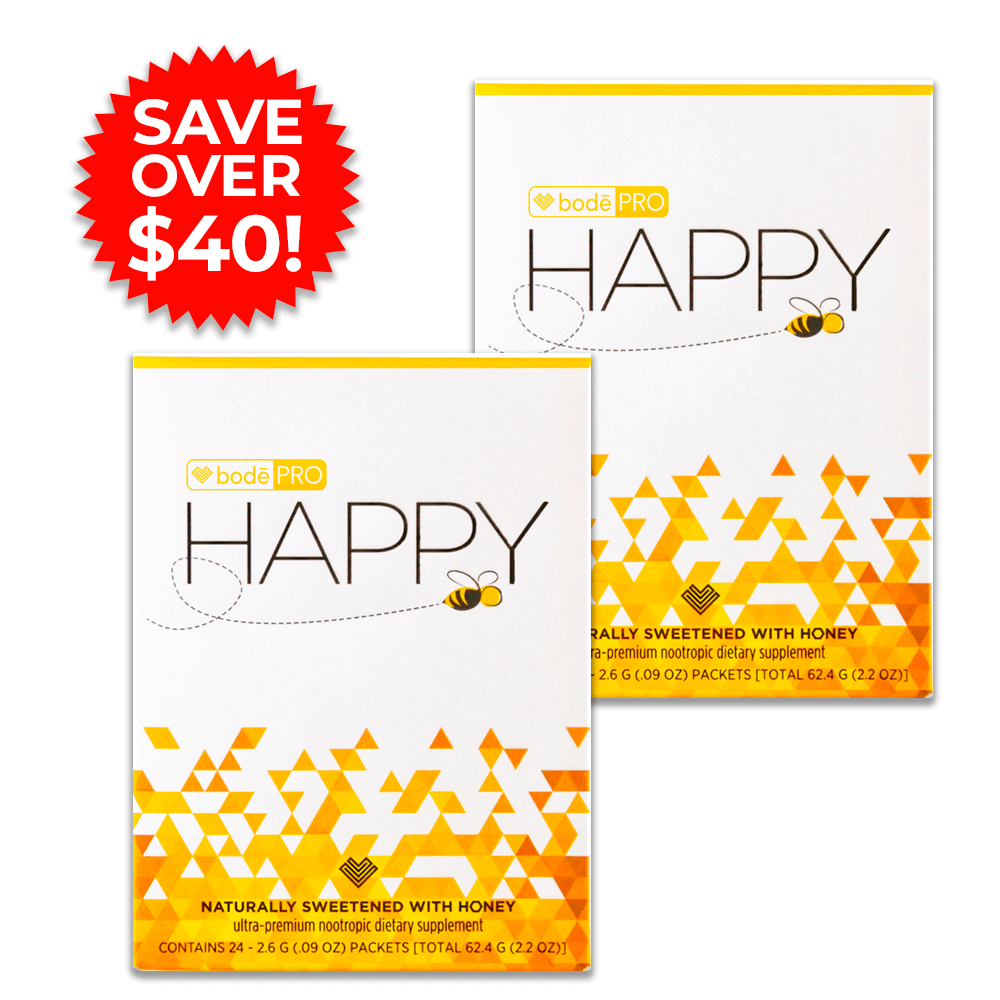 Happy Family Pack
2 Boxes Happy (48 packets)
Exclusive Pack Price:
137.90 USD
95.95 USD
Save over $40.00!
Unlock happiness on demand with the Happy Family Pack!
Everyone wants a Happy family, and now you can experience happiness at your fingertips with our Happy Family Pack, featuring two boxes (48 sachets) of Bodē Happy at an unbeatable discount of over $40 off the retail price, which marks a 30% savings!
Bodē Happy is a delightful lemon-lime flavored drink naturally sweetened with honey. It's meticulously crafted to help supercharge your productivity, enhance you focus, boost your alertness, and support your cognitive functions while providing a natural and invigorating energy lift.*
Bodē Happy is more than just a supplement; it's a cutting-edge smart formula designed not only to help energize and boost productivity but, perhaps more importantly, it actively works to actually help you feel happier by enhancing your mood, promoting relaxation, and encouraging a healthy mood balance.*
The secret to its effectiveness lies in our potent blend of natural ingredients and powerful nootropics. From luxurious saffron to essential amino acids, vitamins, minerals, and more, our formula works harmoniously to cultivate positivity within you.*
Our commitment to making happiness simple and delightful is backed by science and premium ingredients. Who would have thought that happiness could be this accessible and delicious?
Bodē Happy Fact Sheet