Backed By
Science
In the last 30 years, science has discovered the importance of mitochondria which are the tiny powerhouses within every cell.
Recent cutting-edge scientific research has uncovered a way to create new mitochondria and improve their efficiency within your cells. Many scientists consider this to be the future of anti-aging nutrition.
The TEN formula contains a number of proprietary ingredients known to support mitochondrial functions.* Bodē Pro performed pilot clinical testing on the effectiveness of the TEN formula on human mitochondria.
THE CLINICALLY STUDIED POWER of TEN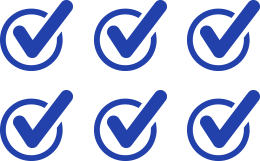 TEN has been clinically researched and validated in SIX separate studies
THE 6 Bodē PRO TEN
CLINICAL STUDIES HAVE
BEEN PUBLISHED IN THE
2020 PDR
Physicians' Desk Reference
*These statements have not been evaluated by the Food and Drug Administration. This product is not intended to diagnose, treat, cure or prevent any disease.