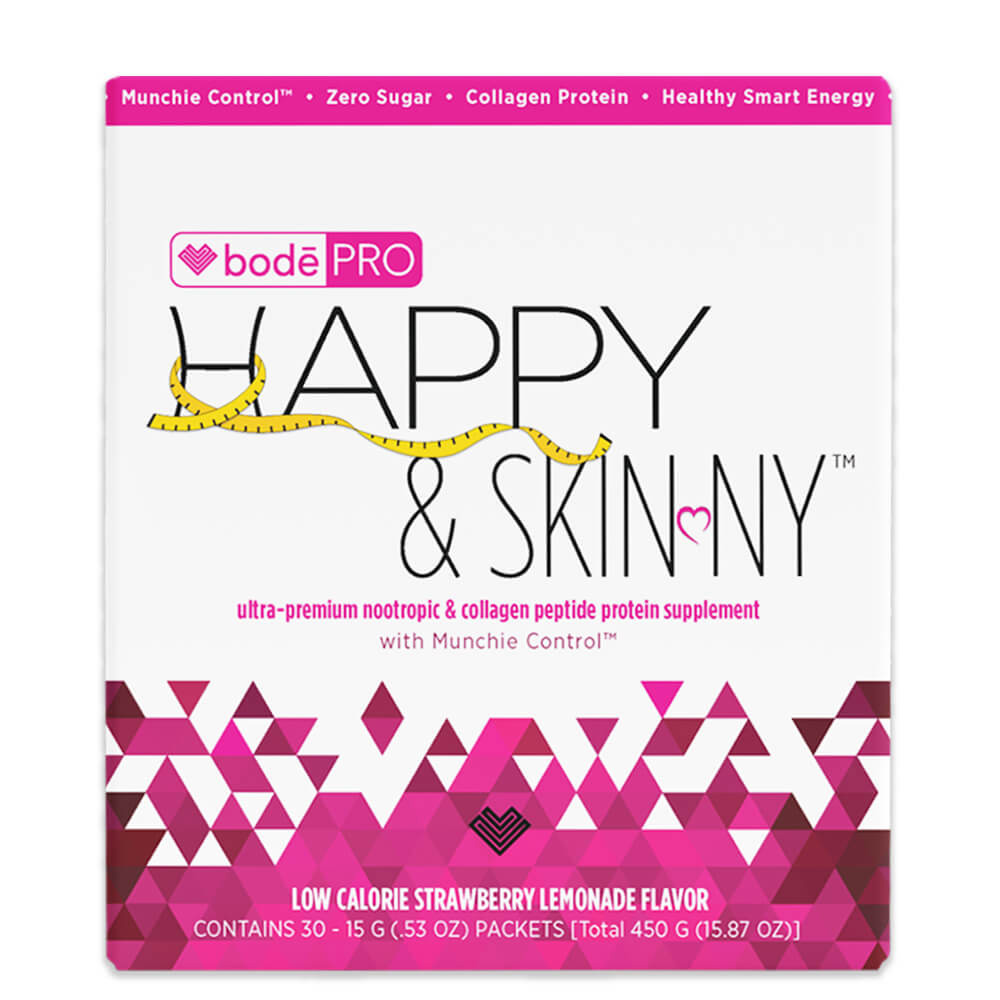 Happy & Skinny Strawberry Lemonade 1 Pack
1 Box Strawberry Lemonade (30 Packets)
Limited Offer: 99.95 USD
There's nothing better than a product you love, at a price you'll love even more!
For a limited time, this exclusive 2 Pack features a Buy One Get One 1/2 Off Deal on the delectable Happy & Skinny™ Strawberry Lemonade. That means you save 25% when you double up on one of the most advanced collagen supplements available anywhere.
Happy & Skinny™ Strawberry Lemonade is refreshing, hydrating & satisfyingly delicious. It's so delicious, you will have a hard time believing it is incredibly healthy.
Featuring a groundbreaking approach to total body wellness that harnesses the power of hydrolyzed collagen protein and potent natural nootropics to create something that is truly unlike anything else available anywhere in the world.
This product goes to work at the cellular level to promote healthy & youthful skin, increase your energy levels, and give your mood a natural boost.*
Happy & Skinny™ provides you with an easy and accessible way to find your happy place and help you build a body where you love to live.*
Sale valid now until April 30th, 2023.
Happy & Skinny Fact Sheet