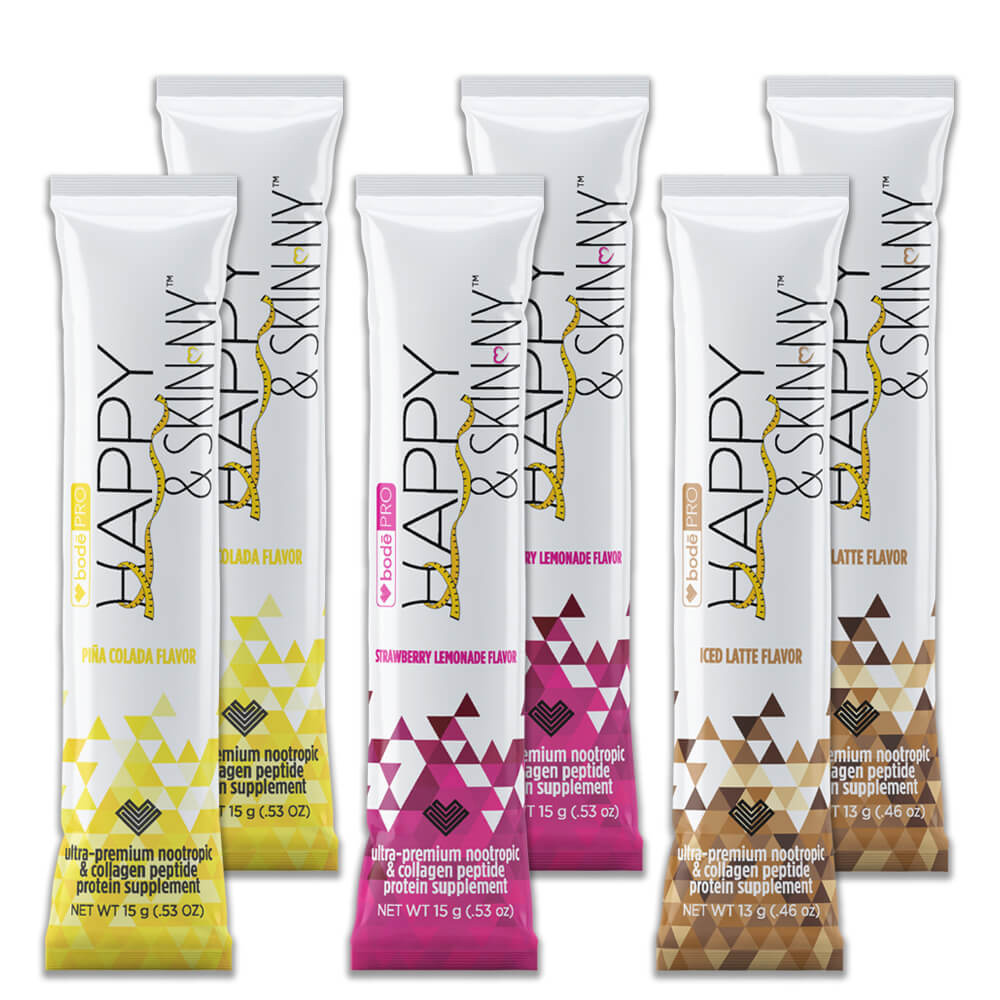 Happy & Skinny Trial Pack
2 Packets of Piña Colada
2 Packets of Strawberry Lemonade
2 Packets of Iced Latte
Limited Offer: 30.00 USD
Are you having trouble deciding between our 3 distinct flavors of Happy & Skinny™? Our 6-day trial pack has you covered.
Featuring 2 individual sachets of each flavor for a complete 6-day experience, our exclusive trial pack not only allows you to sample each flavor, but the 6-day window allows you to experience the incredible benefits of Happy & before you commit to a full 30-day supply.*
The delectable Happy & Skinny™ Piña Colada is quite possibly one of the most delicious supplements ever created. If you like tropical vacations, doing something good for your body, and piña coladas… you're going to love this.
The exclusive Happy & Skinny™ Strawberry Lemonade is refreshing, hydrating & satisfyingly delicious. It will leave you asking for more after each sip. It's so delicious, you will have a hard time believing it is incredibly healthy.
The Happy & Skinny™ Iced Latte is like your daily coffee, but better. So much better. Healthy has never tasted so good.
There has never been a better time for you to personally discover why so many people around the world are getting Happy & Skinny™.
The price of this 6-day Trial Pack INCLUDES SHIPPING.
Happy & Skinny Fact Sheet